Buying a Portable Ice Maker? This Guide is for You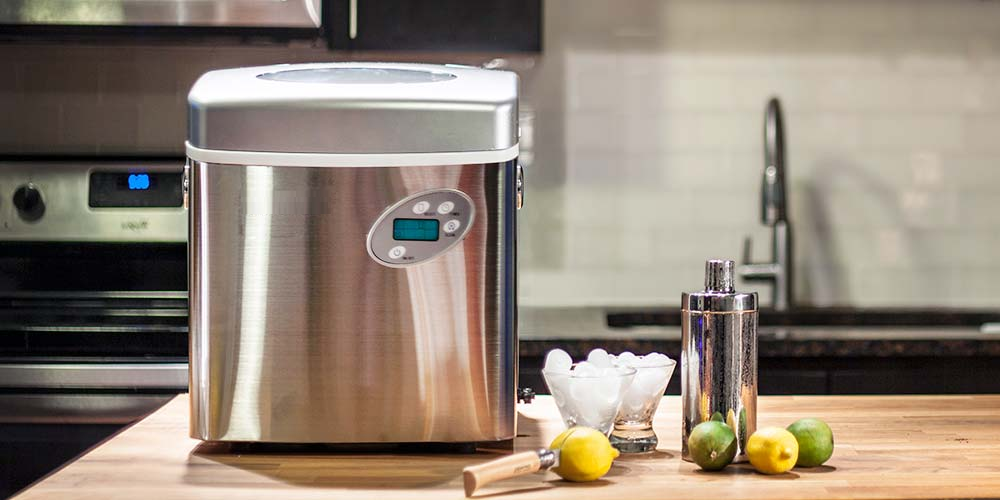 Having refreshing ice whenever and where you need it is something you want to look forward to when shopping for an ice maker. Fortunately, a portable ice maker like igloo ice machine can help you achieve this.  If you are new to this machine, some tips from experts can help make a good purchase.
What is a Portable Ice Machine?
This machine is a small appliance that can produce a big and steady amount of ice throughout the day without requiring a permanent water line or installation. While this unit operates much like undercounter ice machines, it can be turned off, unplugged, and stored away if necessary. To operate this countertop ice maker, you just have to plug in the unit, fill the reservoir or tank with water, and turn it on. The machine is capable of producing 35 lbs of ice on average every day. Also, it can store up to 2 lbs of ice at any given time.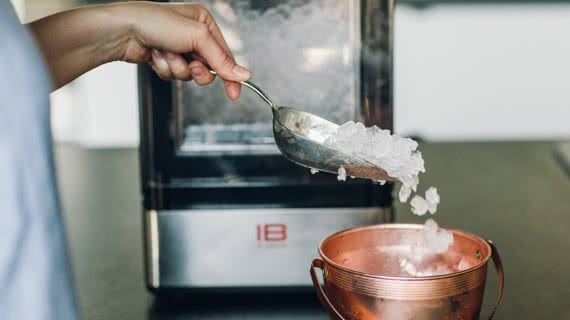 Do you Need this Machine?
It makes a lot of sense to invest in a portable ice maker if your fridge or freezer at home does not produce a sufficient amount of ice that meets your needs. In fact, you will also need this machine if you tend to be frequently out on the water in the middle of a long trip. If you are a camper, having this machine on hand will ensure you have a reliable source of ice all the time.
Factors to Take into Account when Buying a Portable Ice Maker
If you have decided to invest in a portable ice maker, here are factors to take into account to determine which unit fits for you:
Ice production. While the majority of portable ice makers have the same production rates, there is some variation between models and brands. These units can produce between 20 lbs and 35 lbs of ice on average in a 24-hour period.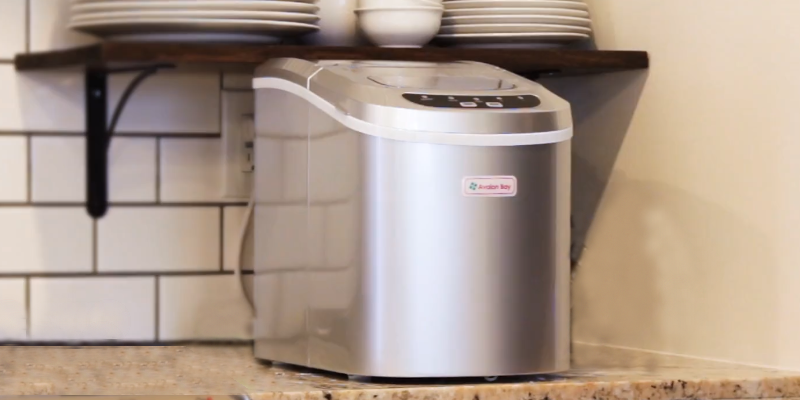 Kind of ice. Most of these machines make semi-soft bullet shaped ice. But, despite the different shape, the taste and consistency of the ice are similar to that of a conventional freezer ice maker. If you want restaurant-quality ice, look for a portable ice machine which can produce clear impurity-free ice.
Size of the ice. If you ice size matters to you, find a unit which provides various size options for the ice. Reading countertop ice maker reviews will help you with your search.
Style and design. If you want to invest in a machine that matches your home's interior, pick a unit which flows with your style. You can find portable ice makers that feature contemporary finishes like white, stainless steel, and black, matching or updating any space.