Choosing the Right Diamond For Engagement Ring- A Questionnaire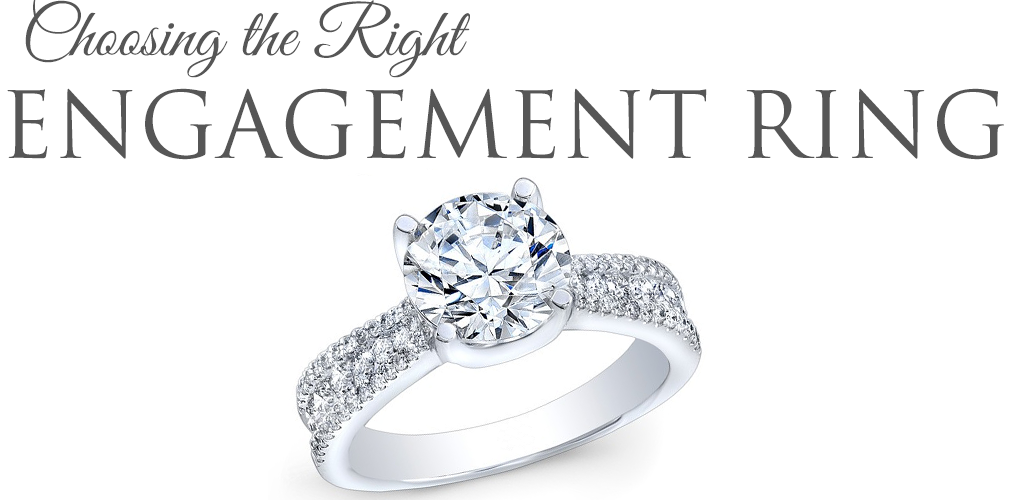 A surprise proposal along with the presentation of a wonderful engagement ring is a really an exciting thing. The engagement ring should be worn and cherished for the rest of the life. Therefore, purchasing the right engagement ring can be a daunting experience. First and foremost, it is necessary to know her preference in terms of the type of diamond, the color of the metal and also the type of setting. Shopping for the rings together is undoubtedly a romantic thing to do and it is also the safest way to make sure she loves it. But in case you are unable to do that, you can ask her mother or friends to get an idea about her preferences.
This article offers some basic questions and answers that will help you in making a selection. Let's have a look:
Which stone is the most preferred choice for engagement rings?
A brilliantly cut round diamond is the best choice engagement rings as this stone has the most sparkle and brilliance of different cuts and this stone also lasts for a lifetime.
Why are diamonds considered so popular for engagement rings?
Diamonds are considered to be really popular for some excellent reasons. First and foremost, this stone is known as the hardest substance on the earth and has more fire and brilliance than any other gemstones. Therefore, diamond can withstand daily wear and tear and keeps on looking beautiful even after ages.
What type of setting looks good with the diamond engagement rings?
While choosing a diamond ring, the total number of prongs and how those are constructed are two important things to consider. According to New Zealand's diamond engagement ring specialists, there must be four to six prongs to secure the stone. In case the prongs are made of any thin metal, then those will not be able to claw the stone. As a result, the stone can lose easily.
What is the 4C's in diamond?
While purchasing a diamond, it is necessary to be aware of the color, cut, clarity and carat weight, which are the basic standards for deciding the quality of a diamond.
What is the importance of having a diamond certificate?
While purchasing a diamond, it is necessary to ask for the certificate always. It is because the certificate defines all the vital statistics of a diamond such as the color, weight, clarity, the cut and polish and also the proportions of the stone.