Get a Great Starter E-Cig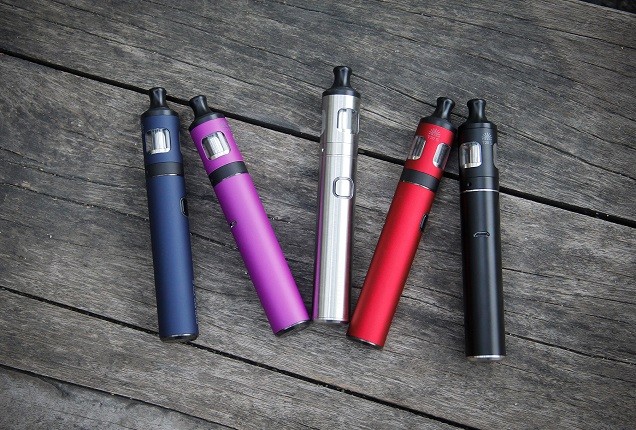 There's something to be said for the fact that every era seems to have its own substances which help mark the artistic zeitgeist and define the times. Think of the Twenties, and you can't help but think of the Jazz Age parties in London and Paris, bootleggers in New York and Chicago, and the rivers' worth of liquor flowing through it all. Think of the Sixties, and you instantly think of the Beatles, Rolling Stones, Bob Dylan, countless other rock stars – and the marijuana and other substances in which they took part, and which likewise helped inspire their artistic endeavours. The same holds true today with vape. Whether the next great artist or rock star is lighting up at the moment, the fact remains that vape is, at once, both a vibrant subculture as well as one of the most popular substances of our time, especially among the hipster set.
Among the many things which might be said about them, hipsters have high standards when it comes to their e-cigs, which is why they and other enthusiasts are sure to be enthused by superior models such as the Innokin Australia. What sets models such as this apart? Let's take a look.
A Great Starter Kit
One of the most daunting things about the world of vape can be all the jargon that comes along with it. That makes starter kits that much more important for those looking to see what all the buzz is about. The Innokin is everything a starter kit should be – durable, accessible, affordable, and a great introduction to why e-cigarettes are so popular. Most starter kits also simplify and streamline the design a bit, for ease of use, and the Innokin is no exception, featuring an easy to use one button setup.
Battery Life Indicator
One of the great bonuses and vulnerabilities of vape is the fact that e-cigs use batteries. On the one hand, this is the core of their appeal. You don't have to constantly buy new cigarettes, thus, helping to save your money. On the other hand, it can be frustrating to want to light up with a few friends, but find your unit out of power. That's why the best e-cigs out there boast great battery life. This is the case with the Innokin, which also features an easy to read battery life indicator, allowing you to know at all times how much of a charge you have left. In addition, the unit comes with a micro USB port for charging on the go via laptops and tablets.
Sturdy Build
Last, but not least, it is worth noting that the Innokin features a good strong build which can handle all the wear and tear that life throws at you. This is good for those looking to take their e-cig on the road with them without having to worry about their breaking as the result of a little jostling.
With all that and more, it should come as little surprise that this unit and those like it are among the most popular forms of e-cigs out there.