Playing With Sand, Water and Transportation Toys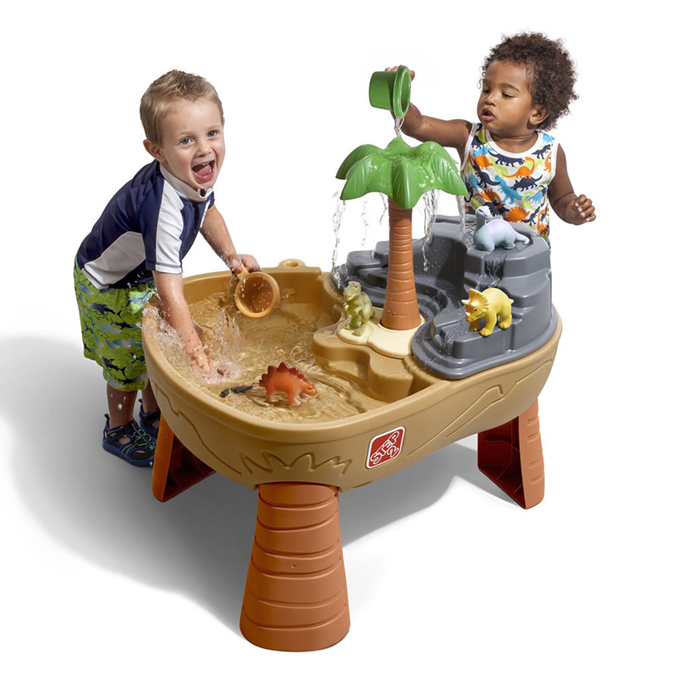 Today, there are quite a lot of children who will not experience how it feels to play in the sandpit with their friends when they are young because today most of the kids spend their early life in a big apartment building.
While there are still some parents who decide to move from the apartment to a countryside or a house where they can have plenty of room for their child to play outside, many do not have the financial opportunity to do that, which makes the apartment their only choice.
Sand and water tables
Even if there are more playgrounds today than there were in the past, it is quite troublesome to just let your child all by themselves as it can still be not only far from home, but dangerous as well. However, because it is very important to introduce your child to various kinds of play such as playing with sand and water, there is a solution for everyone who doesn't want their apartment to become messy.
Sand and water tables are some of the popular today's on the market today because of the previously mentioned reasons, and they are the best ways to allow your child to explore those two paths of play. They are usually designed in ways that your child will not be able to cause a mess with all of the sand and water that they are using, and they are still big enough to invite some of their friends over as well.
You can visit your local toy store or Step2 Direct kids sand and water play table section where you will be able to browse for the table that you think will fit your environment. Remember, if your neighbors got some kids too, you can purchase and share the table together so both of your kids can develop to their maximum potentials in multiple areas.
It is important for kids to experience water play
Transporting toys
If you happen to get into that situation, the children will probably want to move toys around from one place to another, and the best way to let them do that without them making a mess is to teach them how to use a pull wagon.
While those toys are extremely simple, they will let your kids move things around safely. It is always better to give your kid a chance to move all of their toys in a safe way than letting them attempt to carry everything in their hands because, at some point, they will drop it out of their hands and either cause a mess or end up breaking the toy.
Similar to sand and water tables, you can purchase pull along wagon at Step2 Direct or a nearby toy store, and it is advised to purchase it as a combo as they two toys usually go as a combo, especially, if your child would like to share their toys with your neighbors.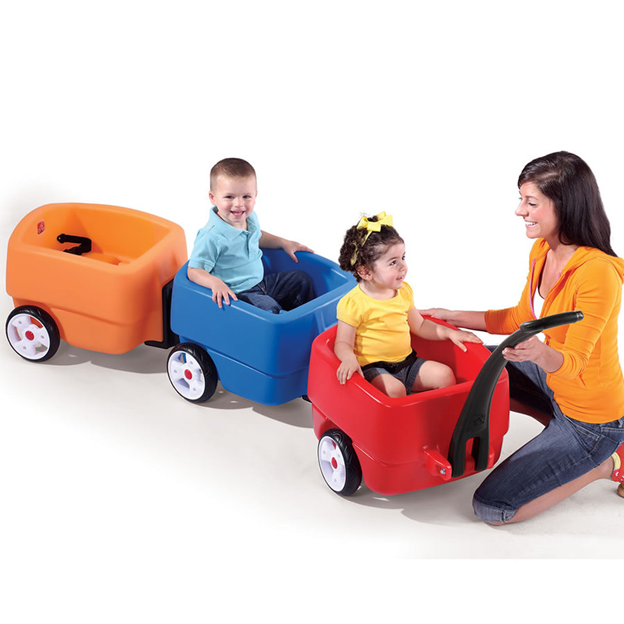 Pull wagons can be used to transport the kids as well
Final Word
Allowing your kids to play in various different ways besides just letting them watch cartoons or play video games is very important. Every time they discover a new physical experience it will cause positive development, especially in the earliest years of their lives. While it is easier to put your kids in front of a screen, teaching them how to share things and play with their friends is very important.